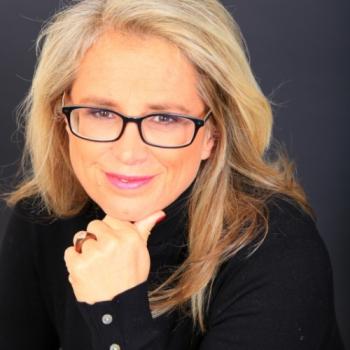 Kathy O'MENY has a long history as an entrepreneur with over 30 years in the communication and training fields. Kathy began her career as a professional dancer in New York after obtaining a first prize in ballet at the Paris Conservatoire. In 1992, she founded her own company with her brother, Iris Groupe, combining three main areas of expertise: event planning, video production and then digital consulting. Among her clients, Kathy was proud to name major international law and consulting firms, hotel groups, media companies, banking institutions and luxury brands.
In 2001, Kathy decided to launch the first BtoB website providing news to luxury professionals. Abc-luxe was the first cross-sectional BtoB media online. The abc-luxe.com website quickly became a reference in the industry.
In 2014, passionate about the new challenges of the digital age, Kathy decided to attend courses in the United States and the United Kingdom to fully understand the upcoming challenges of new business models. Since 2015 until today, Kathy has accompanied more than 200 entrepreneurs and decision makers in the implementation of their digital strategies. Kathy enjoys combining her passions for teaching, training, coaching, motivational speeches and entrepreneurship.
Kathy graduated from Sup de Luxe Paris (1999) with an MBA in Luxury Brand Marketing and International Management and also has an MBA in Neuroscience from La Sorbonne Paris V and a First Prize in Classical Dance from the Paris Conservatoire.
She is a lecturer for the MBA Luxury Brand Marketing and International Management and the MBA Online.