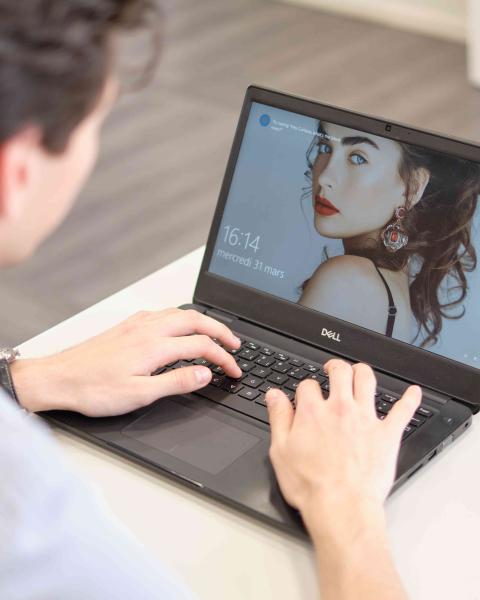 Find an internship in the luxury industry
Sup de Luxe allows its students to build up their CVs during their studies, through internships and work-study contracts.
Internships in the luxury sector
This contract is possible for all programmes offered by the Institute, except for the short programmes.
During their studies, students can do internships in companies or other professional environments. The intern is not considered an employee but must respect the rules of the host establishment. Trainees benefit from a certain number of protections: signing of an internship agreement, maximum duration of the internship, compulsory remuneration (if the internship lasts more than 2 months), period between two internships, etc.
Note: The work-study contract (contrat d'alternance in French) is only possible for international students who have already completed one year of study in France. As the work-study format is only available on Sup de Luxe's French programmes, proficiency in the language is also required. For more information and guidance, do not hesitate to contact the Institute's advisors: [email protected]
A team and resources to help you find an internship in the luxury industry
Thanks to its corporate relations department, Sup de Luxe has set up a dedicated support service to help its students find an internship in the luxury industry.
Ongoing support
As soon as registration is finalised and validated, students are given personal access codes to the JOBTEASER platform.A J+7 de l'inscription, un planning d'accompagnement est mis en place par le service relations entreprises et transmis aux étudiants.
On D+7 of registration, a support schedule is set up by the corporate relations department and sent to students.
On D+21 of registration, a first workshop is organised with APEC, in the form of a videoconference to discuss job search and/or conduct practical workshops with the students.
On the first day of the school year, the rest of the tools made available to students to find an internship in the luxury sector (notably MyCVFactory) are now accessible.
On the 7th day of the new school year, the company relations department presents itself in class and reminds students of its objectives: to help and support students in finding an internship in the luxury sector.
Then, every two weeks, the same service is on duty to answer any questions that students may have.
On an ongoing basis, courses dedicated to professional experience are organised with the pedagogy to enable students to have all the cards in their hands to find an internship in the luxury industry.
A programme of workshops dedicated to professional experience
During each academic year, Sup de Luxe offers its students courses dedicated to professional experience conducted by coaches and speakers from the business world. The aim? To help students quickly find and become autonomous in their search for an internship or work-study programme in the luxury industry.
1. IDENTIFY
Presentation of the Corporate Relations Pole
Role of the Alumni
Which job market
International job market
The actors of the job market
2. APPLY
Prepare your CV
Preparing your cover letter
Designing your professional project
Prepare your pitch
3. INTEGRATE
Career conferences
The interview
Negotiating your salary
Day 1