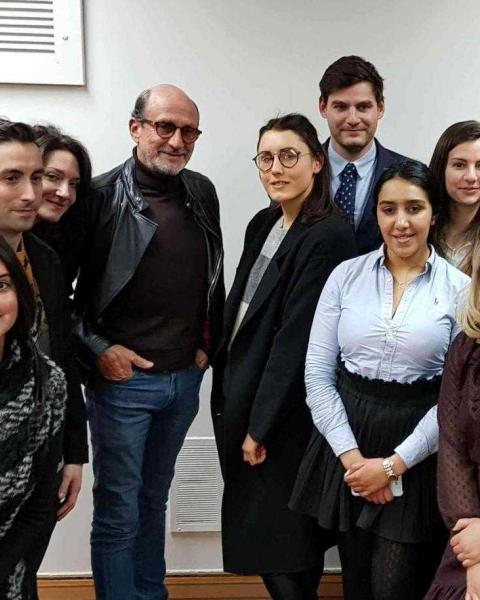 Sup de Luxe's "Grands Témoins"
Well-known and recognized personalities from luxury brands and houses, the "Grands Témoins" bring their knowledge, experience and vision of the sector to the students every week.
The "Grands Témoins" conferences
Sup de Luxe has an intimate link with the leaders who have shaped and continue to build the luxury industry. Since its creation, the Institute has been fortunate to benefit from the experience of professionals who actively participate in its teaching. The "Grands Témoins" conferences have been a tradition and a specificity of the Institute since 1990. Personalities and top executives, figures from the luxury, communication and cultural sectors come to meet the students to share their experiences and visions.
Among the 300 who have spoken over the past 30 years: Nicolas Bos (Van Cleef & Arpels), Guillaume de Seynes (Hermès), Sophie Garric (Jaeger-LeCoultre), Francis Kurkdjian (eponymous house and Dior), Géraldine Dobey (Mandarin Oriental), Richard Mille (eponymous house), Alain Marhic (MARCH LA. B), Chantal Thomass (eponymous house), Katya Pellegrino (Luxe Magazine), Delphine Sarfati-Sobreira (UNIFAB), Laurent Grosgogeat (Cerruti), Stanislas de Quercize (Savih), Alain Quillet (Comité Montaigne), Florence Castarède (Armagnac Castarède), Manuel Mallen (Courbet), Chantal Roos (Roos & Roos), etc.