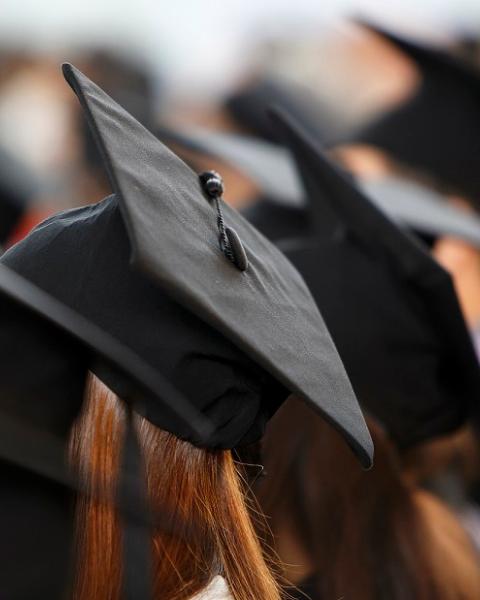 Sup de Luxe's Alumni Association
"Les Diplômés de Sup de Luxe"
For 30 years, the Association des Diplômés de Sup de Luxe has embodied the values of the institute.
The association not only supports the professional careers of its members, but also contributes to the development of the luxury industry, through conferences, debates, exclusive workshops on the transmission of unique know-how, networking, etc.
The association's Bureau, made up of volunteers, focuses its actions on three main areas:
Federating through strong events and shared activities
Supporting career management by creating connection and placement opportunities
Promote the talents, career paths and entrepreneurial actions of Alumni
Nearly 2,500 graduates are now part of the Sup de Luxe Alumni network, most of whom have had successful careers in prestigious houses around the world.  The association's main mission is to encourage networking between these graduates, to further increase the network's legitimacy, recognition and reach in the luxury industry.
Sup de Luxe Alumni testimonials
Read what our former students have to say about Sup de Luxe.
Serena Antonios

MSc Global 2019 – Creative Director @ TAQUÈM

"We got to know several experts in the field and we kept real contacts. I would really like to continue to progress in this sector and why not become an entrepreneur."

Serena Antonios

MSc Global 2019 – Creative Director @ TAQUÈM

"We got to know several experts in the field and we kept real contacts. I would really like to continue to progress in this sector and why not become an entrepreneur."

Priscilla Berchon

MBA 2002 – Deputy Director @ Boucheron, place Vendôme

"It has personally opened all the doors of the luxury industry in Paris but also in London and Singapore. Connect with the Alumni, we are delighted to welcome you and we have plenty of exciting positions to offer you."

Priscilla Berchon

MBA 2002 – Deputy Director @ Boucheron, place Vendôme

"It has personally opened all the doors of the luxury industry in Paris but also in London and Singapore. Connect with the Alumni, we are delighted to welcome you and we have plenty of exciting positions to offer you."

Bianca Bigeard

MBA 2007 - Founder @ Paris Secreta & Paris Beauty Week

"Sup de Luxe gave me a lot of theoretical and practical knowledge: all these visits and meetings with great professionals (Robert Lynx, Jean Castarède, Nicolas de Rabaudy, etc.) have nourished me for the rest of my career."

Bianca Bigeard

MBA 2007 - Founder @ Paris Secreta & Paris Beauty Week

"Sup de Luxe gave me a lot of theoretical and practical knowledge: all these visits and meetings with great professionals (Robert Lynx, Jean Castarède, Nicolas de Rabaudy, etc.) have nourished me for the rest of my career."

Anais Bordier

MBA 2016 – Brand Manager @ Manufacture Jean Rousseau

"The subjects covered, the speakers and the brands studied during the year corresponded perfectly to our professional environment [...] meetings with the other students and the multi diversity of profiles, some were returning to study like me, others were finishing their higher education."

Anais Bordier

MBA 2016 – Brand Manager @ Manufacture Jean Rousseau

"The subjects covered, the speakers and the brands studied during the year corresponded perfectly to our professional environment [...] meetings with the other students and the multi diversity of profiles, some were returning to study like me, others were finishing their higher education."

Ralph Chami

MSc Global 2018 - Artistic Director @ Noble Panacea

"I had the opportunity to network with friends from all over the world and meet teachers and professionals in the industry. [...] What better place to immerse yourself in this industry than in the city of Paris?"

Ralph Chami

MSc Global 2018 - Artistic Director @ Noble Panacea

"I had the opportunity to network with friends from all over the world and meet teachers and professionals in the industry. [...] What better place to immerse yourself in this industry than in the city of Paris?"

Jéremie Colle

Bachelor 2019 – International Sales Trainer @ Omega

"I need to blossom in a Maison with history, a Sup de Luxe type of house [...] I wanted to specialise in the world of luxury and be able to generate this Luxury DNA that we learn through the Sup de Luxe years."

Jéremie Colle

Bachelor 2019 – International Sales Trainer @ Omega

"I need to blossom in a Maison with history, a Sup de Luxe type of house [...] I wanted to specialise in the world of luxury and be able to generate this Luxury DNA that we learn through the Sup de Luxe years."

Aliénor De Menthière

MBA 2013 – Personal assistant to the designer Hervé Van der Straeten

"I chose Sup de Luxe to have a global vision of the luxury sector and to learn from professionals in the sector [...] My best memories are the Grand Témoins lectures in a global way because they are all more interesting than the others."

Aliénor De Menthière

MBA 2013 – Personal assistant to the designer Hervé Van der Straeten

"I chose Sup de Luxe to have a global vision of the luxury sector and to learn from professionals in the sector [...] My best memories are the Grand Témoins lectures in a global way because they are all more interesting than the others."

Guillemette Notarangelo

MBA 2005 - Managing Director @ Blossom Projects

"I met some great professors, some great witnesses that I would never have been able to approach without this institute and I kept in touch with some excellent friends from my graduating class [...] I finished 3rd out of 80 with honours."

Guillemette Notarangelo

MBA 2005 - Managing Director @ Blossom Projects

"I met some great professors, some great witnesses that I would never have been able to approach without this institute and I kept in touch with some excellent friends from my graduating class [...] I finished 3rd out of 80 with honours."

Echo Dou

MSc Global 2016 - Co-Founder and Director @ La Maison d'Echo

"Paris is the symbol of luxury and coming to spend a year of study there was a dream! [...] I was seduced by Sup de Luxe's MSc Global - Luxury Brand Management, which presented itself as the essential training to understand luxury companies, and to enter their doors."

Echo Dou

MSc Global 2016 - Co-Founder and Director @ La Maison d'Echo

"Paris is the symbol of luxury and coming to spend a year of study there was a dream! [...] I was seduced by Sup de Luxe's MSc Global - Luxury Brand Management, which presented itself as the essential training to understand luxury companies, and to enter their doors."

Rocio Emiliozzi

MSc Global 2018 – Global Events Manager @ Baccarat

"My experience at Sup de Luxe has been very enriching, not only professionally, but also personally, meeting people from all over the world, discovering different cultures and meeting friends for life."

Rocio Emiliozzi

MSc Global 2018 – Global Events Manager @ Baccarat

"My experience at Sup de Luxe has been very enriching, not only professionally, but also personally, meeting people from all over the world, discovering different cultures and meeting friends for life."

Carole Grouesy

MBA 1997 – Consultant, Editorial Director and Founder @ Attitude Luxe

"My best memory is the conference of the great witnesses of Jean-Louis Dumas, President of the House of Hermès. The mere fact of meeting him was already great! [...] I also remember Michel Guten's phrase that stuck with me: You only get one chance to make a good first impression."

Carole Grouesy

MBA 1997 – Consultant, Editorial Director and Founder @ Attitude Luxe

"My best memory is the conference of the great witnesses of Jean-Louis Dumas, President of the House of Hermès. The mere fact of meeting him was already great! [...] I also remember Michel Guten's phrase that stuck with me: You only get one chance to make a good first impression."

Pauline Marcel

MBA Genève 2016 – Co-Founder and CEO @ Shareview

"My best memory? I think of Alain-Dominique Perrin or Jean-Claude Biver who were very willing to share their experiences. Their global visions and analyses of the luxury market, its evolutions and its challenges were very relevant and instructive. [I was already aware of the good reputation of the Institute in Paris. The local alumni network was important and the programme interesting, so I went for it."

Pauline Marcel

MBA Genève 2016 – Co-Founder and CEO @ Shareview

"My best memory? I think of Alain-Dominique Perrin or Jean-Claude Biver who were very willing to share their experiences. Their global visions and analyses of the luxury market, its evolutions and its challenges were very relevant and instructive. [I was already aware of the good reputation of the Institute in Paris. The local alumni network was important and the programme interesting, so I went for it."

Marine Monloubou

MBA 2014 – Founder and President @ Les Jupons de Louison

"It was an enriching year with a lot of great encounters that allowed me to take the measure, as no other experience would have allowed me, of what the world of luxury represents and its tremendous potential for influence and growth."

Marine Monloubou

MBA 2014 – Founder and President @ Les Jupons de Louison

"It was an enriching year with a lot of great encounters that allowed me to take the measure, as no other experience would have allowed me, of what the world of luxury represents and its tremendous potential for influence and growth."

Samy Qamar

Bachelor Luxe 2019 – Project Manager @ Stonks Group

"I chose Sup de Luxe for the support, to have an exchange with our fellow students and our lecturers [...] There are many opportunities in luxury. You are contacted by many houses that are often attracted by Sup de Luxe."

Samy Qamar

Bachelor Luxe 2019 – Project Manager @ Stonks Group

"I chose Sup de Luxe for the support, to have an exchange with our fellow students and our lecturers [...] There are many opportunities in luxury. You are contacted by many houses that are often attracted by Sup de Luxe."

Tess Richard

MBA 2019 – Sales representative @ Atelier L'Or et Pierres

"I did the Sup de Luxe bachelor's degree and I continued with the MBA so it's a nice continuity and a nice end to my studies."

Tess Richard

MBA 2019 – Sales representative @ Atelier L'Or et Pierres

"I did the Sup de Luxe bachelor's degree and I continued with the MBA so it's a nice continuity and a nice end to my studies."

Tatiana Troubetzkoy

MBA 2002 - Communications Director @ Mandarin Oriental, Paris

"The Sup de Luxe network is not insignificant and all trades are represented as well as luxury hotels, high jewellery, and wine in this case for me today."

Tatiana Troubetzkoy

MBA 2002 - Communications Director @ Mandarin Oriental, Paris

"The Sup de Luxe network is not insignificant and all trades are represented as well as luxury hotels, high jewellery, and wine in this case for me today."

Albane Weber

MBA 2019 – Digital and e-commerce manager @ Djula

"Sup de Luxe allows a certain proximity between students and professionals, making possible constructive exchanges that allow students to be oriented in the right direction and to have an accurate vision of the market. [...] courses presented by professionals from the luxury sector who know what they are talking about, and keynote lectures presented by essential pillars of this industry."

Albane Weber

MBA 2019 – Digital and e-commerce manager @ Djula

"Sup de Luxe allows a certain proximity between students and professionals, making possible constructive exchanges that allow students to be oriented in the right direction and to have an accurate vision of the market. [...] courses presented by professionals from the luxury sector who know what they are talking about, and keynote lectures presented by essential pillars of this industry."