Dominique Harnois
Founder of the Académie du Luxe and expert in gemology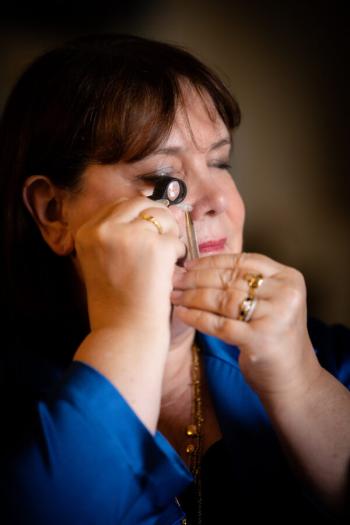 A graduate of Swiss business schools and an expert in gemology, Dominique Harnois, who has more than 34 years of experience in the luxury industry, began her career in 1985 in marketing at Cartier in Switzerland and then in France.
In 1998, she joined Chanel Joaillerie (development of the jewellery collections) and in 2002, Chaumet to take charge of Trade Marketing and the launch of the new visual identity. In 2004, she was given the task of creating, managing and running the Chaumet International Training Centre and discovered a new passion: passing on knowledge.
In 2009, Dominique Harnois decided to found the Académie du Luxe, a Qualicert-certified continuing education organisation, specifically dedicated to luxury professionals. Its mission: the development of talent and the enrichment of knowledge to increase performance.