Alain Quillet
President of the Comité Montaigne and mentor of the MSc Fashion & Luxury Business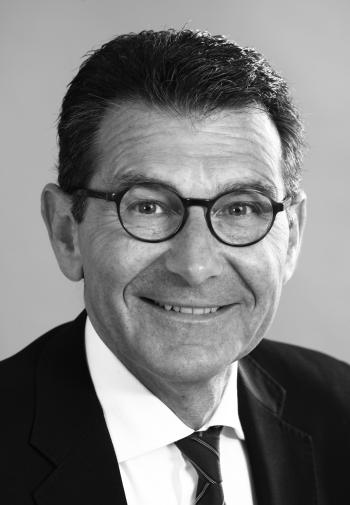 Alain Quillet has held management positions in five French fashion and luxury companies (Haute Couture, Ready-to-Wear and Accessories) for the past 30 years.
After graduating from EDC in 1984 and holding a DECSF (preparation for chartered accountancy), he joined the Thomson group as management controller and then financial manager.
He joined Christian Dior in 1990 and for 17 years, he moved from financial positions to positions in Retail: Director of European Development and then Retail Operations.
After 7 years at the head of Nina Ricci Mode, he carried out transformation and interim management assignments at Sonia Rykiel, Paule Ka and Lanvin.
In 2019, Alain has been appointed President of the Comité Montaigne, federating and representing the 60 luxury houses located on Avenue Montaigne and Rue François 1er in Paris.
Through his own consultancy firm, ABAQAB, he advises and supports projects (development, mergers and acquisitions) for the general management of fashion and luxury brands, individual investors, funds, private equity firms and retailers.
Alain is also a Managing Partner in UPTIFY, specialising in retail management services and distribution development solutions for fashion and accessories brands.